MindTap is a CODiE Finalist!
Peer-to-Peer Consultation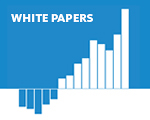 Transforming the Learning Process Through Engagement-Centered Technology
Decades of research shows the correlation between learner engagement and the best educational outcomes. This white paper reviews studies that show the positive impact of Cengage Learning resources on engagement and improved student performance. Read more.
4LTR Press Increases Student Engagement at the St. Petersburg College
What Students Say they Need in Order to Become More Engaged in Class
See how to request instructor review copies; access online solutions, companion sites, and supplements; search events and find student resources.
Are you an instructor or administrator?
Sign in to:
Request an online or desk copy of any title
Add titles to your Faculty Dashboard
Access Instructor Companion Sites for your selected titles
Access supplements* for your selected titles
Access your online solutions
More connections!
Search conferences, workshops, and webinars to gain skills and insight into today's top teaching practices.
Contact your Learning Consultant anytime
Purchase, rent and access textbooks and online solutions
Find free resources like flashcards, companion sites and self-quizzes